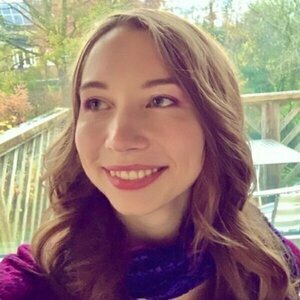 Lulie Tanett
Special guest
Lulie is a critical rationalist writer based in Oxford. She was home-educated and grew up under the non-coercive parenting philosophy Taking Children Seriously, which seeks to apply Popperian epistemology to education. Her main interest is the intersection of epistemology and psychology, and the application of epistemology to everyday life. She is currently in Alexander Technique teacher training, which she sees as the embodied practice of non-coercion and rationality.
Lulie Tanett has been a guest on 1 episode.
June 20th, 2022 | 1 hr 18 mins

bayesianism, critical rationalism, effective altruism, epistemology, rationality

We're joined by the wonderful Lulie Tanett to talk about effective altruism, pulling spouses out of burning buildings, and why you should prefer critical rationalism to Bayesianism for your mom's sake.