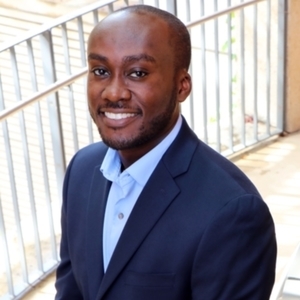 Stephen Caines
Special guest
Stephen is a legal technologist with a passion for access to justice. He is a 2019 graduate of the University of Miami School of Law with a concentration in the Business of Innovation, Law, and Technology. While in law school, his work focused on public interest, legal aid organizations, and non-profits. He was a 2018 Access to Justice Technology Fellow and has worked with the Legal Services of Greater Miami, Inc. on a variety of technology initiatives aimed at optimizing their operations. Additionally, he worked on the legislative and technology policy team of the Cyber Civil Rights Initiative. Stephen's current work focuses on developing standards and best practices for the safe and ethical implementation of technology in the public sector.
Stephen is a co-founder of the CoronAtlas dashboard, a free pandemic resource open to the general public and currently serves on the San Jose Digital Privacy Advisory Task Force. His work has been featured in Forbes, CodeX's FutureLaw Conference, the World Economic Forum, in addition to a number of podcasts.
Stephen Caines has been a guest on 2 episodes.
October 15th, 2020 | 1 hr 1 min

facial recognition, privacy, security, surveillance

August 6th, 2020 | 1 hr 22 mins

ai, clearview, creepy af, facial recognition, law